3.5 Feathers
by Julie Ann Walker
(Black Knights, Inc # 1)
I must seriously be the odd one out. Everyone has absolutely loved this book and although I enjoyed it, I didn't get to the total adoration. Mainly because of the hero and heroine. The writing in the book is great and the concept of this series is awesome. I mean you can't go wrong with hot ex military working as a private operation and the coverup is...a motorcycle shop. Can't get sexier than that! *fans self*
But then we meet Nate. Although I think he's very hot, handsome, sexy, has that brooding alpha thing going for him, I really didn't get to love him. It may be that he's not very outspoken. And yes, this is an issue brought up during the book, but I don't think I can like a guy who answers in one word answers. Then there's the issue of him having hangups about being a few years older and in love and lust with his best friend and teammates' sister, Ali. He's fought the attraction for most of the time they've known each other. He doesn't talk to her about anything, doesn't let her in. I think they both just have a crush!
Then there's Ali. Well, I liked her but she annoyed me as well. I think with her being so young she was a bit immature and it came across as immature, which got on my nerves at times. Damn, am I starting to get too picky? She is still a very strong person. The premise of this book is that her brother is killed during his work with the Black Knights (who she knew nothing about) and now one of the bad guys that his brother was sort of investigation is after her because her brother sent her sensitive information (proof) of this guys' crimes.
The only ones to keep her safe are the Black Knights while they figure out who is trying to get at her and what her brother was really involved in.
I am not happy to say that Nate and Ali were dancing around each other, aggravating each other, teasing each other for most of the book, but doing nothing about it!
I also have a confession to make. I was so much more into the bits and pieces in this book about the next couple, Becky and Frank. Now, I think they will be more to my speed. I liked them already. Him being older (I see a recurring theme lately on what I'm reading) and thinking he's done, seen and experienced too much to be good enough for anyone, and when it comes to Becky add the fact that he's too told for her. Can't wait to read their book!
*ARC provided by publisher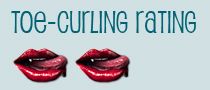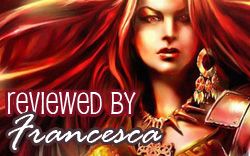 Purchase Links: Amazon
| Barnes and Noble