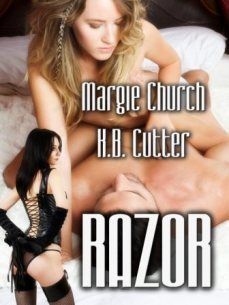 by Margie Church and K.B. Cutter
Bryce and Amy live a fulfilling married life, deeply in love, with successful careers and few wants. Their relationship is the envy of their friends, who see them as a paragon of happy coupledom. Sex is no exception. They're undeniably hot for each other and fulfilled on every level…or so Bryce thinks. Amy has felt a growing need to have more control in the bedroom, and has met with nothing but resistance from her dominant husband. He likes to call the shots every time, and Amy needs a change. She calls on her best friend and lifestyle Domme, Raine, to present Bryce with a proposal. Raine would mentor Bryce in discovering the pleasure of submission, in relinquishing control of one's pleasure to another. Bryce is floored by the idea and more than a little skeptical. He's sure his fundamental nature won't be tampered with, but Raine is every man's fantasy. She's intelligent, self-assured, and incredibly sexy. So with his wife's consent, he tentatively agrees to embark on an adventure outside the bounds of traditional marriage. Each trusts that they will be able to retain emotional distance and proceed with a clear conscience, but hearts have a way of trampling on the best-laid plans and all three players find that they are both intimately and emotionally invested. How do two people in love handle a third force in their marriage? How does a third cope with her growing sense that she's in too deep?
I had previously read the introductory chapters to Razor, published in the Bound for Love anthology (Sizzler Editions), so I knew I was in for both a hot and emotionally challenging story. While we see many ménage romances out there, the set-up of an established and monogamous married couple employing a third OUTSIDE their own bedroom is not one often encountered in the world of erotic romance. It's a scenario wrought with emotional pitfalls if any party fails to retain the distance necessary for such an arrangement. But it's just this type of scenario that can create unbearably good scenes of sexual and emotional tension. There's much to gain, but even more to lose if things implode. Church and Cutter make a good team, their writing seamless, though anyone familiar with either of their works will find welcome evidence of their unique styles. I admit I read this at breakneck speed, in one sitting. The characters are likeable and it's not difficult to understand their motivations. It's compelling, with not only emotional and psychological depth, but blisteringly hot sex. Watching Raine top Bryce is delicious enough, but things heat up even more as the complexity of their situation unfolds. I won't speak more to avoid spoilers! But a razor DOES play a role in one of those scenes. It's also a metaphor that perfectly fits how I felt while reading it: poised on an edge, not sure how the conclusion would play out. If you like BDSM, this has enough to fulfill your desires for the D/s dynamic, but not so much as to alienate those who aren't into pain and punishment. There's a great balance. I'm excited that this is the first in the series. I can see more coming for these three and I can't wait to for what's in store. Highly recommended.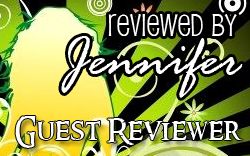 Purchase Links: Amazon