Author Override is the place where authors take the reins and take you on a journey into their world. Some may allow you into their private writing dens. Others may take you along with them on research trips or interviews. Whatever the case may be, sit back, relax and enjoy the ride because here you'll get an in-depth look into an author's musings.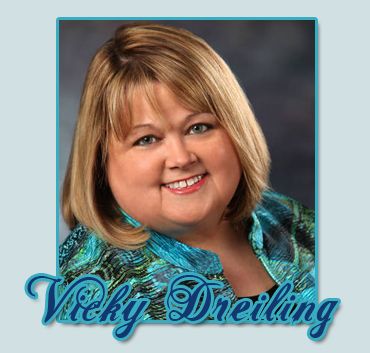 A SEASON FOR SIN
HOW A NEW SERIES CAME ABOUT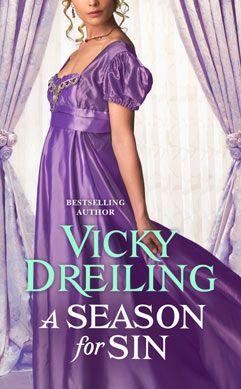 Introducing the Sinful Scoundrels...
The Earl of Bellingham is nothing is not a creature of habit: money, meals, and mistresses must be strictly managed if a man is to have a moment's peace. It's a system that works splendidly for him--until now. With his oldest and dearest friends succumbing, one by one, to wedded bliss, Bell is now restless and a trifle lonely. Enter the Sinful Scoundrels--Colin Brockhurst, Earl of Ravenshire, and Harry Norcliffe, Viscount Evermore--who drag him back into society and draw his rakish eye to the ton's new beautiful young widow. Bell isn't after a wife, but a challenge. And Laura Davenport should fit the bill quite nicely...
First came the series. Then came the e-novella.
I thought readers might find the behind-the-scenes development of a new series interesting. In my particular case, I got quite a surprise in December 2011. I had just finished all the editing and proofing of my third book HOW TO RAVISH A RAKE when my agent called with great news. My publisher wanted to sign me up for a new series. I had just one little question for my agent.
"Don't they need a synopsis or a description of the books?"


Apparently not. Well, that was cool. Then I got a little break while the contract negotiations commenced. After that got done, I got another offer. Would I be willing to write an e-novella to introduce the characters for upcoming series THE SINFUL SCOUNDRELS? You betcha!
I admit I had a barrel of monkeys writing my first e-novella A SEASON FOR SIN. If you happened to read HOW TO RAVISH A RAKE, you might recall a certain earl named Bellingham. I never planned him at all. He just showed up on the page of Ravish. Even my editor sat up and noticed because Bell, as his friends call him, has such presence.
In A SEASON FOR SIN, Bell reaches a crossroads. His two closest friends have fallen into the parson's mousetrap (Regency speak for marriage), his mistress abandoned him, and now he's feeling a tad isolated. One night he goes looking for a mistress, but instead, he ends up fishing two guys out of the Thames River. Those two guys, Harry and Colin, befriend Bell. Their adventures in London take on a twist, when rumors that a beautiful new widow has come to town. Harry and Colin are sure that she's perfect for Bell. There's just one little problem. She's a very proper widow and a vicar's daughter. Of course, I couldn't resist throwing two opposites together.
A SEASON FOR SIN is a prelude to the new series, so when you read the e-novella, you'll see that it ends on a hook. Why is there no Happily Ever After? Because the story continues with WHAT A WICKED EARL WANTS, and that's where Bell and Laura find their happily ever after next spring. P.S. There's a preview of the first chapter in the back of the novella.
J
Cheers!
Vicky
ABOUT VICKY:
Triple Rita®-finalist Vick Dreiling is a confirmed historical romance junkie and Anglophile. Frequent business trips to the UK allowed her to indulge her passion for all things Regency England. Bath, Stonehenge, and Spencer House are among her favorite places. She is, however, truly sorry for accidentally setting off a security alarm in Windsor Castle. That unfortunate incident led her British colleagues to nickname her "Trouble".
A native Texan, she holds degrees in English literature and marketing.
Links:

In all of my books, I write about friendship, because it's vital to me as I'm sure it is to all of you. I'd love to hear about your special friendships in the comments section. There will be a drawing for a copy of one of my full length books, reader's choice.
a Rafflecopter giveaway