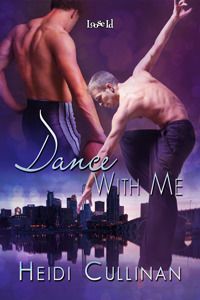 by Heidi Cullinan
This book came highly recommended to me and after seeing one of my favorite authors raving about it as well, then I had to run and get it. I have to say, honestly, that it didn't disappoint.
DANCE WITH ME is a real life love story. Things are not sugar coated and not everyone is perfect. Ed Maurer was a football player until a neck injury left him completely out of the sport. He now has to learn to deal with his limitations, which affect his every day life. Laurie (Laurence) Parker was a professional dancer who had a big fallout a few years ago. Being gay and showing it didn't quite work out the way he thought. He's never had his parents support. And he refuses to dance professionally again, for show or competition.
They both come with baggage. They are both openly gay. This is not the story about discovering their sexuality, they both know who they are and what they want. It's a story about how they help each other be better every day and overcome their own adversities. And dancing plays a major part for both, dancing brings them together and helps heal them.
By the end of this story you can't help but feel the connection between the two and leaves you with a content sigh that things have worked out the way they should have. I definitely recommend this love story.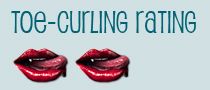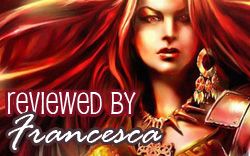 Purchase Links: Amazon