by Vivian Arend
(Takhini Wolves # 1)
I am under the impression that this is a spin-off series of the Granite Lake Wolves series, however it felt like a continuation. Which is a great thing because I do love the feel of this series and the personalities and characters are always entertaining. But now we are dealing with a different pack.
Shaun was feeling a bit down, what with everyone finding their mates and being happy, that he gets plastered at the bar and his Alpha, Evan, has to take him to the local motel he owns to sleep it off. At the same time, Gem happens to stroll into town because she is going on a wildlife expedition for her research. Who she happens to find? Shaun. Who might he be? Yep. Her Mate. He is also the pilot taking her on her expedition which puts them in close proximity for a few days.
This was a very cute story. Shaun was sexy and funny, laid back but possessive at the same time. Smart enough to give her space when she needed it. She's from Georgia, where werewolves are pretty much shot on sight, has lived a sheltered and pampered life, and ohhh she's an heiress. The dynamics of their relationship worked well because she is still a very down to earth girl, low maintenance and would fit in with the pack life of the Takhini wolves.
Even though they jump quickly in bed, as I've come to expect with these books when they find their mates, the relationship building was slow and progressed well throughout the book, as they went through obstacles and some danger together.
The side story with Caroline, a human, and the Alpha, Evan, was very interesting and I'm dying to read more about them as well.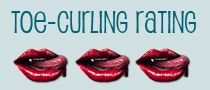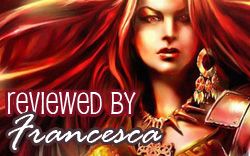 Purchase Links: Amazon