(Inside Out Trilogy #1)
by Lisa Renee Jones
Noooo!!! *screaming in my head in the middle of the night* was my reaction to the cliffhanger ending of this book. It's not bad but after reading page after page of this addicting story and wanting to find out what is next to come…I get this ending?! *fist in the air* I want more!!!
I am at her mercy; Ms. Jones has me eating in the palm of her hands. I am nothing but seriously enthralled with this book.
Sara McMillan's good friend has recently acquired a Storage Unit from an auction. In charge of its contents, Sara got her hands on a very interesting diary, one that belongs to a Rebecca Mason. It's full of mystery and dark seductive secrets that Sara could not help but become obsessed with her. Intrigued just as I am, Sara attempts to find out what happened to Rebecca. In her search, Sara ends up in the midst of Rebecca's life. She takes on a job at the high end gallery, having the mysterious Mark Compton as her boss and ends up dating the sexy, rich artist Chris Merit.
This book is full of mystery with a good bit of romance element. The sexual tension was heavy and the sex scenes steamy. The character build up was great including Rebecca, whom we only get to know via her diary. Chris Merit is totally swoon worthy in every way, definitely comparable to the hero's from Fifty Shades of Grey and Bared to You, maybe even better IMO. *gasp* Did I say that?
Also the fact that the setting is in San Francisco/ Napa was a plus for me. It was nice to see this book live its story in my neck of the woods. The mention of the history of how Napa put California on the map was impressive. Although, I must say, that I really didn't pay attention to the history much but what Sara and Chris were doing at THAT moment. I will never think of limo tours in Napa the same way or maybe I should say I now have a great idea for my next trip to Napa.
Overall, I highly recommend this read for Erotic Romance/light BDSM and Contemporary Romance readers. Absolutely another enthralling trilogy you can follow and drool over.
The next installment is called Being Me (Inside Out Trilogy #2) and will be released February 2013
*ARC provided by Netgalley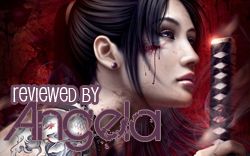 Purchase Links: Amazon