(more like 3.5 feathers!)
(Downside Ghosts #0.5)
by Stacia Kane
In this prequel to the Downside Ghosts series, Kane gives readers a glimpse into Chess's teenage life before her drug addiction and Church job. It was nice to go back and see how Chess fared as a teenager. Lots of her issues are still evident, but aren't so pronounced as they are now in the rest of the series. However, we do see how Chess use alcohol as a crutch to help her through the day.
As a trainee, Chess is now working with Jillian, a member of the Black Squad to solve a murder involving the Waring family and the suspicious presence of sex magic. As she and Jillian try to figure this case out, we also see the City of Eternity. While I don't think this read will really enhance your knowledge of the world, it was still nice to be able to go back and see how Chess was before.
Many of you are probably anxious to know if there are any Terrible sightings. The answer is no. But I still think that this novella was a good introduction to the series and it's a great way to pass the time until CHASING MAGIC releases.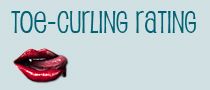 Purchase Links:
Amazon